As of today, we have about 80 days until our average first date in Shreveport.  Hooray.  That means I have plenty of time to make certain my garden is stocked and ready for the fall.  Here are my plans for our September Garden: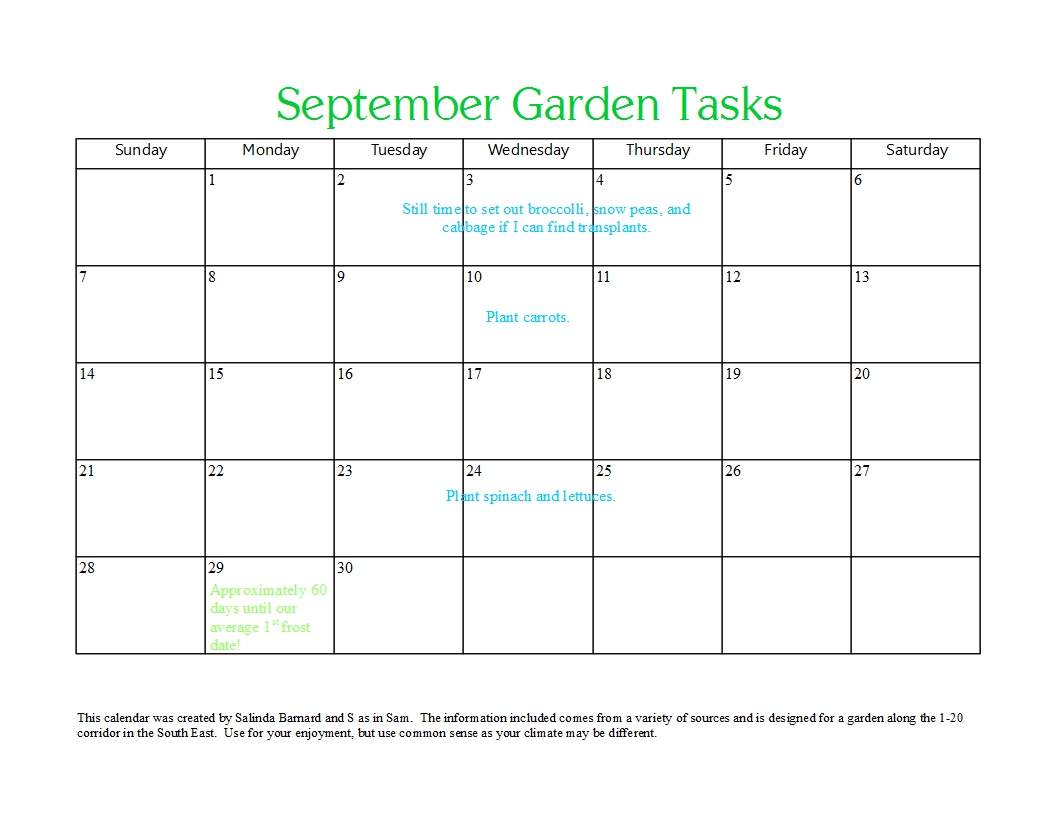 I plan to plant broccoli transplants, cabbage, snow peas, carrots, kale, onions, peas, spinach, lettuce, and maybe a second round of snap beans.
My spaghetti squashes seem to be progressing nicely.  I've read to raise them off wet soil to prevent rotting.  I'll have to stay on top of this.
I may try a batch of fall basil.
Water, water, water.  September is dry around here.
On a side note, now's the time to refrigerate bulbs if I want to plant those later.  I don't plant flowers usually, but I always think about it.