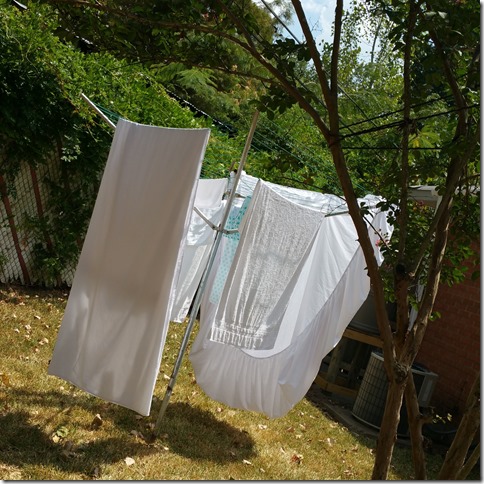 I've mentioned before that I love white sheets.  Love, love, love them.  But let's be honest.  They can get a little dingy.  So can pillows and mattress covers.  From what I read, the yellowing on bed linens comes from sweat.  And since I bundle up at night…Yuckola!
In a mission to make my pillows a little less yucky, I found this on Pinterest.  It sounded like the perfect plan—except that I have a front load washer and wouldn't know how to "soak" something in it if I had to.  So, I improvised.  Here's what I did:
1.  Set washer temp to hot wash/cold rinse.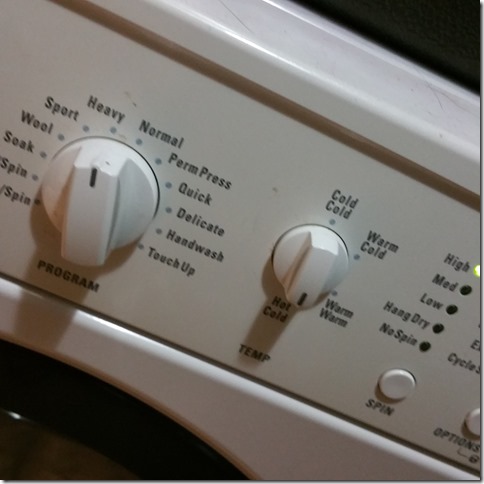 2.  Add usual amount of regular, daily detergent.
3.  Add 1/4 cup chlorine bleach.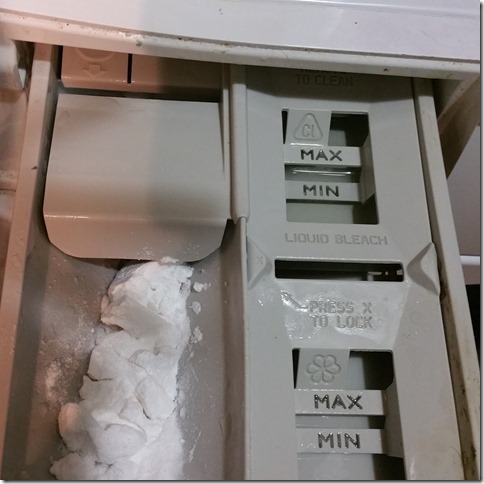 4.  Add 1/4 cup borax
.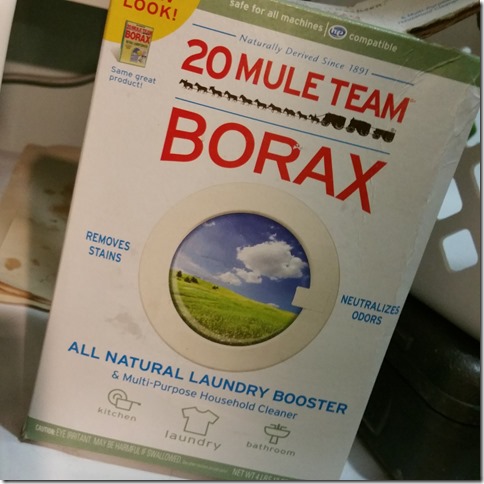 5.  Load in the sheets (and usually a towel or two) and run on "Heavy".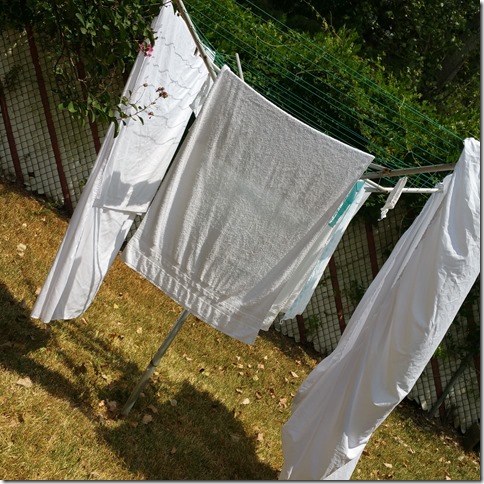 The result was amazing!  But, just in case I decided to line dry and let the sun do a little more disinfecting and bleaching!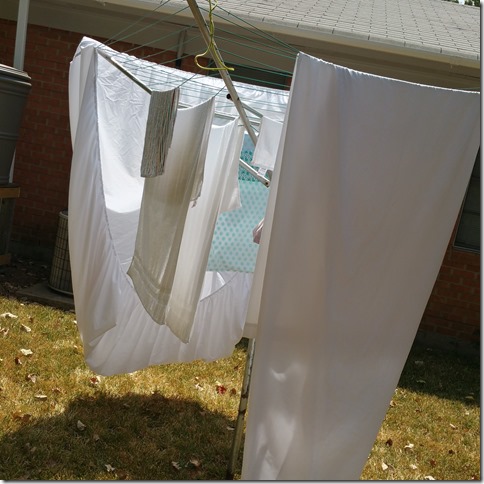 You can see how white the sheets are on the line!  Brilliant!
++++note:  I wash my sheets once a week and this is what I do every.single.time.  I wash my pillows and mattress cover about every six months with the same steps.+++++
There are links in this post.  Some link back to this blog.  Some link to things I love and just want to share.  Some link to referrals for which I am compensated.  For more info, please check out my Shipping Links and Disclosure Statement.