I started a little experiment this spring.  A simple closet, AKA wardrobe capsules.  I was inspired by this pin and this pin and this pin and this pin and this pin, among others.
I've spent the past few months choosing a select group of pieces from my closet (usually 19-22 pieces including  shoes) and those have been my wardrobe for the month.  Here's how it works for me:
What it includes:
5 tops
5 bottoms
2 dresses
2-4 jackets, sweaters, cardis
1 pair each boots, sneakers, flats, sandals, heels
What isn't included in the count:
workout/gardening/swim mom tees and running shorts
my funeral dress
jeans for the farm
my Saints jerseys
camis and tights
How I choose my pieces:
I start with the obvious things:  the season, Sundays, activities already on the calendar…Then, I pick a piece or two to build around.  Sometimes, I pick a few colors that carry through the wardrobe.  The pins above really do help me to plan outfits.  Once I've got a few pieces selected, I start tossing things together on the bed until I get a pile kind of like this: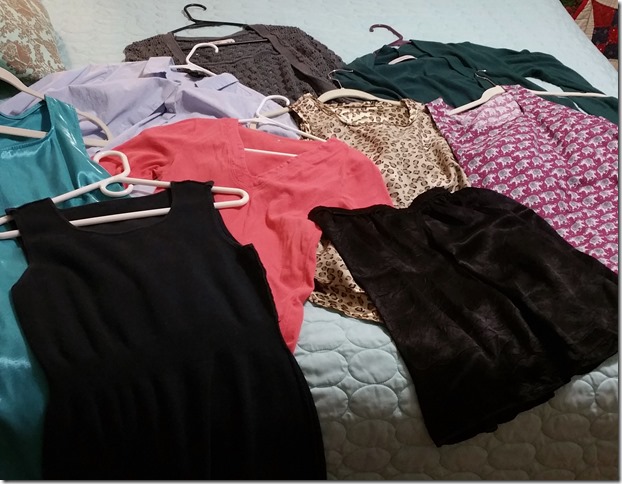 My rules:
Every top needs to go with at least 4 of the 5 bottoms.
The cardigans/jackets must go with at least 3 tops each.
Please note, these are my rules and I can (and do) break them all the time.  At the end of the day, this is merely a practice to simplify my life.  If I need to dig a tee shirt and jeans out of the drawer to make the day happen, so be it.
September's Simple Wardrobe
So what does September's line-up look like?  Pieces to layer in hopes that Fall will eventually arrive, football season (purple and gold and black!), church, PTA meetings, sewing classes…  I'm not showing you pictures of everything because I think you know what blue jeans look like!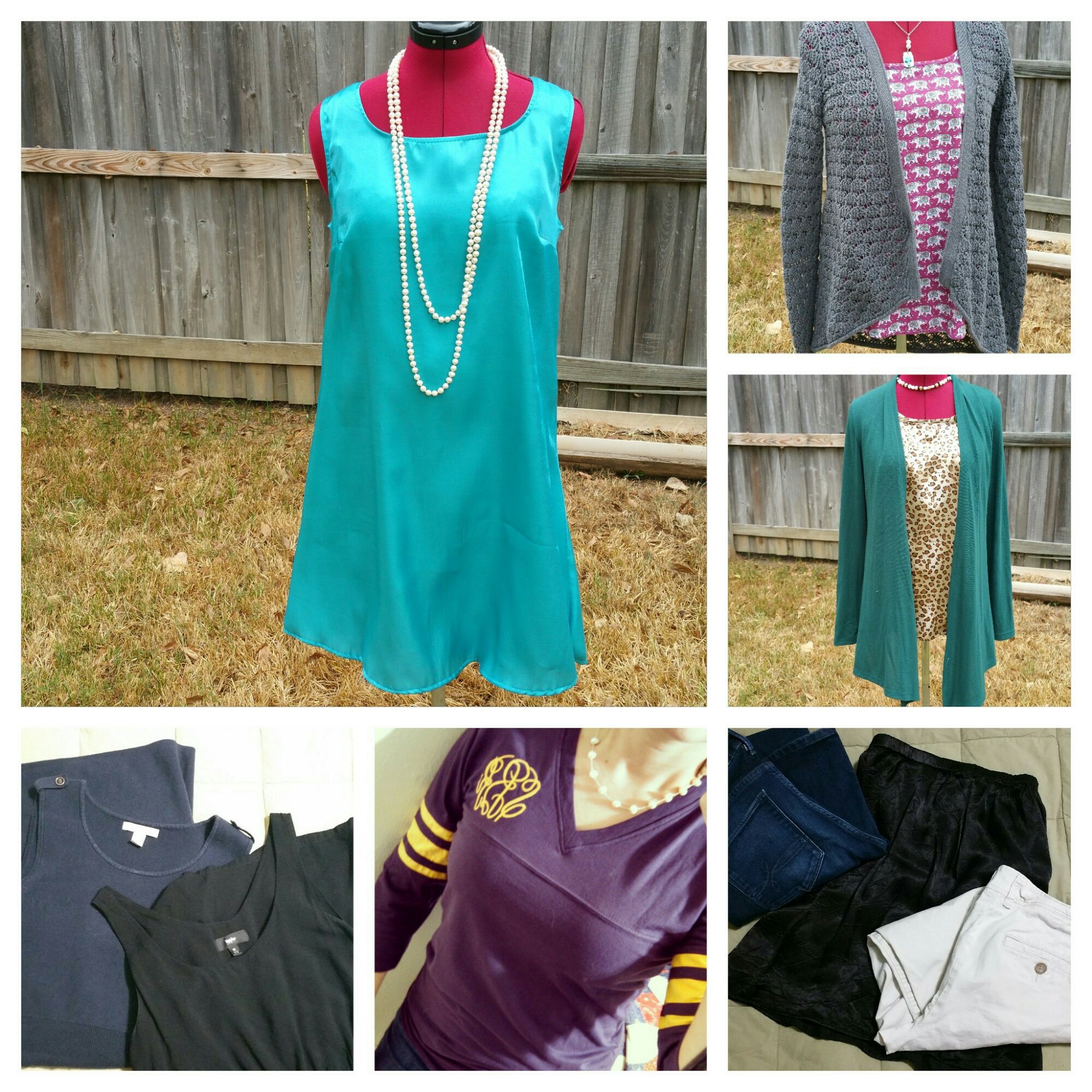 Tops:
leopard print tank (Made by Me)
elephant tank (Made by Me)
blue chambray button down (Target Spring 2015)
purple and gold varsity tee (PersonaliTy Children's Clothes)
coral pull-over (Stitch Fix)
Bottoms: (I've opted for 4 instead of 5)
dark straight leg jeans (Target)
dark wash boot cut jeans (Target)
khaki rolled crops (Gap)
black skirt (Made by Me)
Dresses: (I've picked 3 instead of 2)
teal tankdress (Made by Me)
navy sweater tank dress (Banana Republic)
black dress (Target)
Cardigans/Jackets:
Green cardi (Stitch Fix)
Grey Granny Sweater (Old Navy)
Denim Jacket (Levi's )
Shoes:
hot pink Converses  (Converse )
leopard flats (Target Fall 2014)
nude heels
Cowboy boots
sandals
Two Notes:
#1.  Even though we are moving into Fall and my toes will be covered much more frequently, I still want them to be cute when I wear sandals.  I love choosing a Jamberry Nail Wrap that coordinates with my monthly closet.  Here's my September choice.  It was a Hostess Exclusive last January.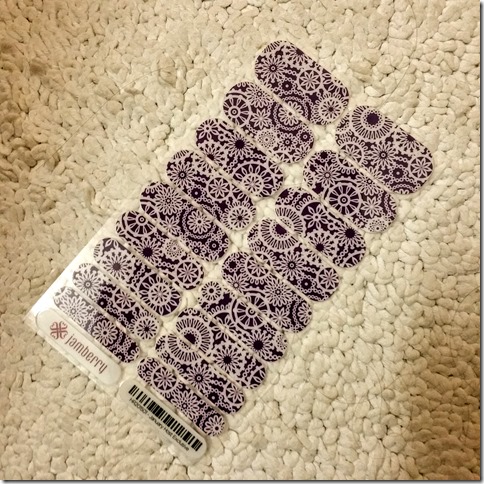 #2.  There are lots of links in this post.  Some link back to this blog.  Some link to things I love and just want to share.  Some link to referrals for which I am compensated.  For more info, please check out my Shipping Links and Disclosure Statement.