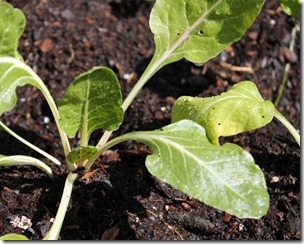 Things you should know:
1.  I don't like to sweat.
2.  I love fresh vegetables.
3.  Working outside = working in the garden.  (Not mowing or picking up pinecones or…)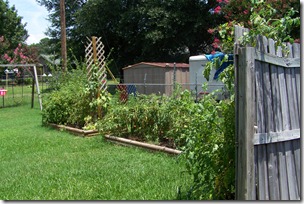 I love our little garden.  Sadly, I haven't done much with it since July.  Something about those 100 degree days just kills my gardening mojo.  We enjoyed our fresh veggies as long as they lasted and then left it neglected.  All of September, I would say I was going to work in the garden, but I just never made it…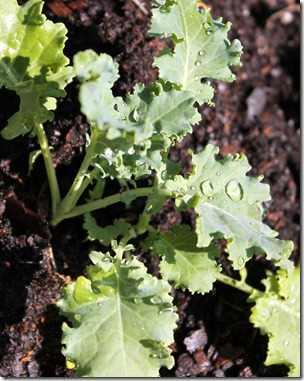 So, for today, this 4th day of October, I made the deliberate decision to work outside-no matter the weather, no matter the other things I had to do.   Part 1 of our fall garden has been planted!  Woo hoo!  (Yes, the grass needs mowing, but we'll leave that to Adam!)  I set out transplants of swiss chard, cabbage, kale, lettuces, and broccolli.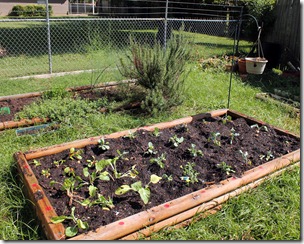 4 days into this 'deliberate' journey, I've already learned been reminded of one lesson:  I must prioritize my time.  If I want to work in the yard, then I have to dedicate an hour to do so.  Plus, an hour in the yard means an hour of sewing after the kids are in bed (or 40 minutes if I focus really hard!)  Being deliberate in my decisions means that I must be deliberate with my time!