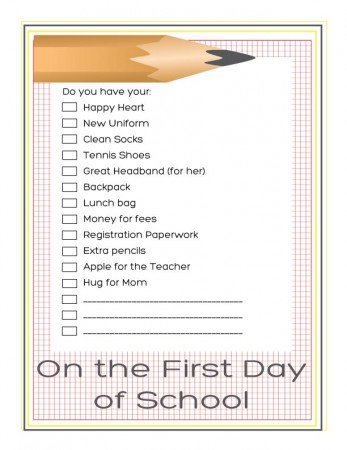 Here's what I know:
School starts in 4 days!
The 7-year-old thinks he knows it all.
The 7-year-old doesn't know it all, but is excellent with a check-list.
The 10-year-old is too cool for check-lists.
Too bad for the 10-year-old.
I will be writing "Clean Teeth" in one of our blanks because if it isn't on the list, the 7-year-old won't do it!
If you need a copy of this "First Day of School Checklist", you can find it here.  Use it, love it, share it, don't sell it.  Thanks!