I saw this idea on Pinterest (how many of your conversations start like that?) and knew I had to use it.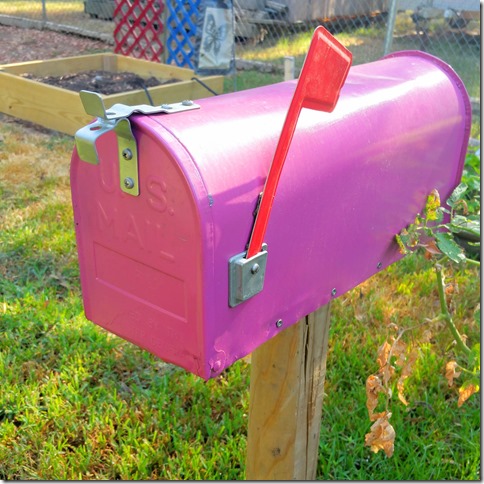 My raised beds are across the yard from our shed. Now, I know, it's not really a long way to walk, but wouldn't it be handy to have a dry place to store my favorite hand trowel and gloves right next to my veggie beds?
We had a few old mailboxes hanging around, so I snitched one. We sanded it and spray painted it pink. Adam mounted it for me and we were good to go.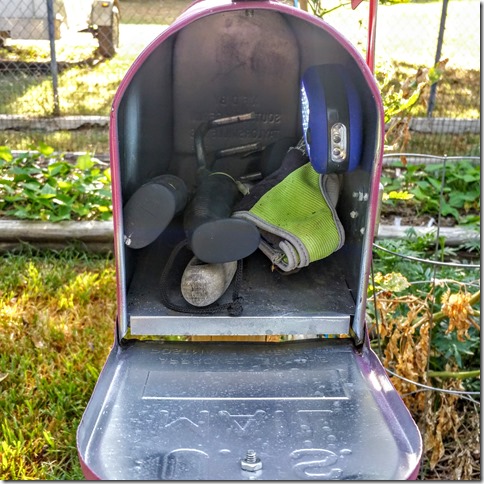 The little light inside is a magnetic light that we found at Harbour Freight.
BTW, I haven't posted many pics of my garden lately here on the blog, but there are a few on instagram. You can find them by searching #inthegardenwithgracie on my Instagram feed.