Spring is here!  And the weather finally agrees.  The late winter garden is transitioning and I'm savoring spring, the sunshine, and the dirt!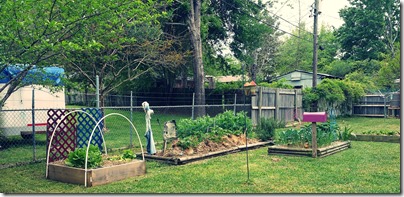 These beds have always been my veggie beds.  I started with one bed and it's just kind of grown.  This year, I've added a few flowers to my veggie bed in hopes that the bees will spend some time working in my garden. The bed on the far left is my lettuce bed.  We are eating out of it everyday now, because warmer temps are going to mean the end of the lettuce.  But no worries, I've already started my cucumbers along the trellis and planted some green beans among the lettuce.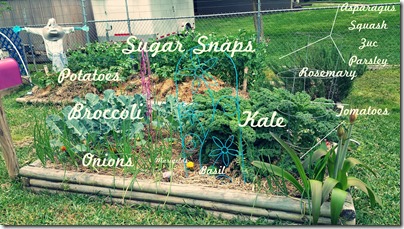 The 16 x 4 and the 8 x 4 have many of my veggies. I'm trying something new this year.  It may work, it may not?  We'll see.  Since my kale and broccoli are still quite content and producing,  I didn't want to pull them up just yet.  I've tucked in my baby tomato plants in and among them.  My hope is that the greens will shade them until they grow.  In the next few weeks, we'll eat the last of the greens, leaving plenty of room for the tomatoes to grow.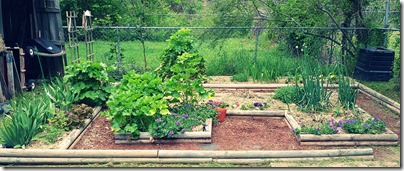 This bed was created about 4 years ago to be my flower bed.  This winter I started adding a few veggies to it as well.  This spring, it will house some squash, some lettuce, onions, and garlic.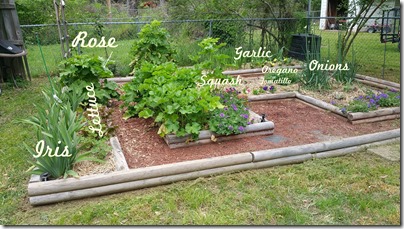 These gardens are my hobby.  I go out each morning and spend at least a few minutes pulling weeds, watering, and talking to my plants.  But, I couldn't do it without this guy.  He handles the heavy lifting, the mowing, and the trimming.  Thank goodness!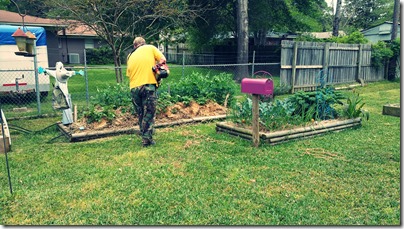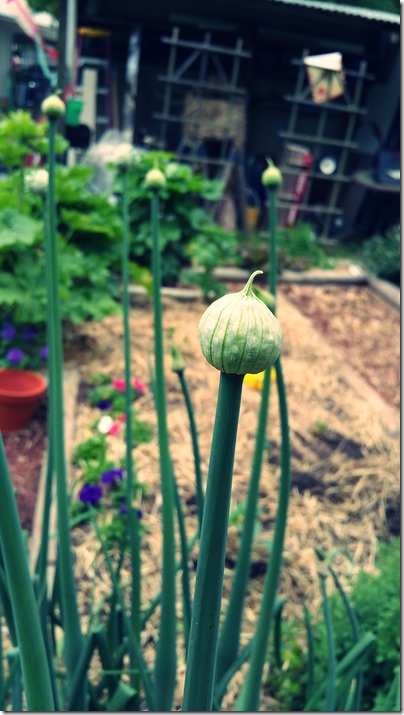 What's growing in your garden? Are you savoring spring in your neck of the wood?