Item #5 on my September Garden To Do List: A scarecrow!
I went to the my favorite time-suck source of inspiration and found a few ideas for a garden scarecrow. The mop-head scarecrows were my favorites.
Here's our garden helper: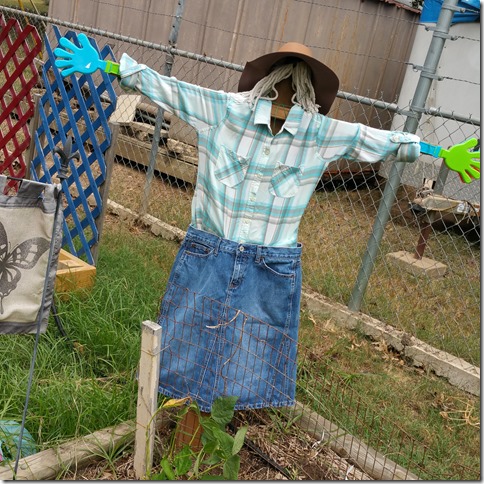 We used some scrap lumber and wood screws to create a cross. The cowboy hat, clapping hands, and mop head are all Dollar Tree finds. The shirt and skirt came out of our charity box. I used garden wire to attach my pieces and set it in the garden near the sweet peas!
Total cost: $4 +tax