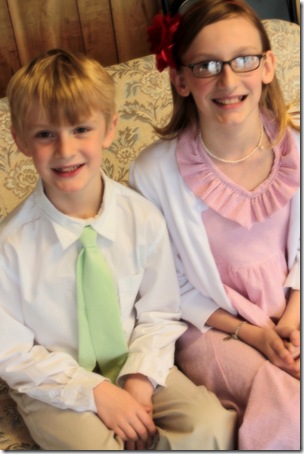 I tried 2 new patterns this Easter  Both the tie pattern and the dress pattern were very well written and had step-by-step pictures that would make it simple for even a beginner sewing enthusiast to follow along.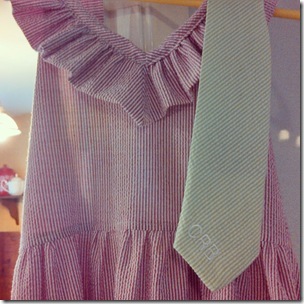 The tie pattern from Butterfly Tree was very simple, however, I thought their pattern instructions were not the most efficient.  I made a second one just with common sense and found it much quicker.  The only change I made to this pattern was to monogram it before stitching together.  Christopher got so many compliments on it.  I've been asked if I'll carry ties in my shop.  I probably will, but not this pattern.  I personally found the tie slightly too narrow for my taste and I didn't care for the construction instructions.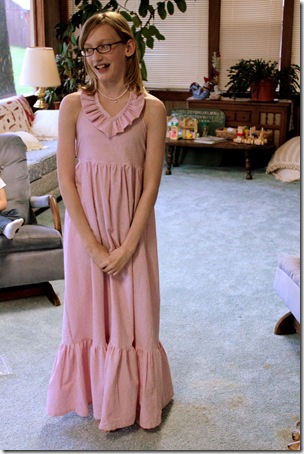 The dress is Emmaline from Violette Threads.  This is a maxi dress with a ruffled, v-neck and ruffle variations along the bottom of the dress.  My big girl choose the red stripe seersucker from the shop stash.  This pattern only runs up to a 10, but it was very simple to grade it up one more size.  Addie chose the single ruffle design, thought the triple ruffle along the bottom would be really cute too!  This dress was surprisingly quick to stitch up.  The dress only took me about 2 hours!  I can't wait to try more patterns from Violette Threads.  Addie already has her next dress picked out!