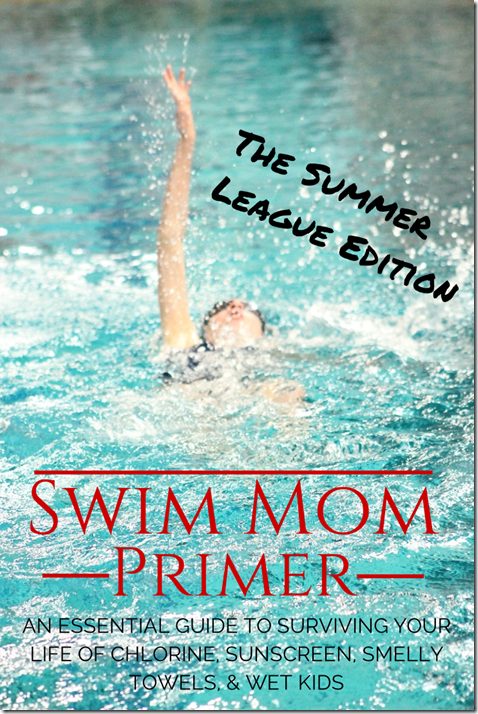 I love Summer League Swim Season.  These short 5 weeks were our foray into the world of swimming.  Whether your child is just swimming for fun or your child springboards from here into competitive year-round swimming, summer league swim is a time to relax, cheer for your child, and enjoy the summer.
What you need to bring:
Sunscreen
Highlighters
Sharpies
Cash
Water
Chairs and/or picnic blankets
Snacks that won't melt (try frozen grapes, granola, or rice crispy treats.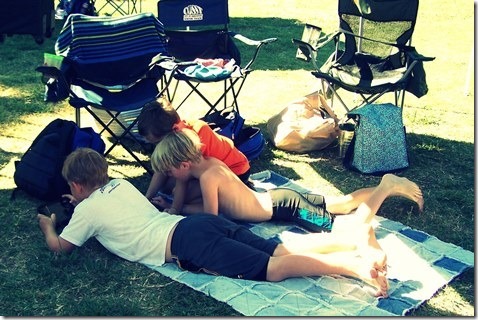 What you need to do:
1.  Slather on the sunscreen before you leave the house.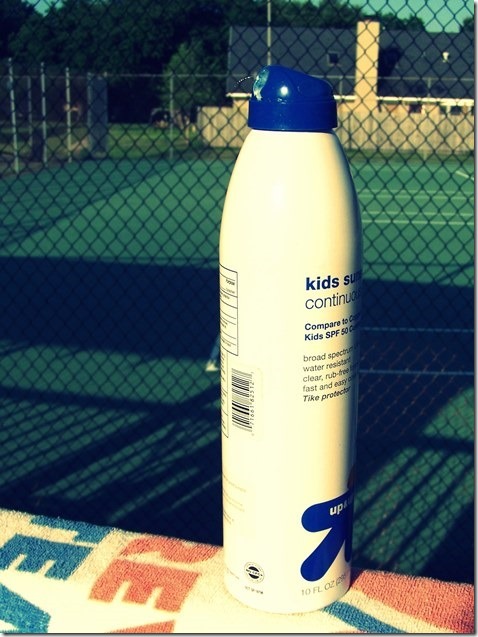 2.  Arrive at least 15 minutes before warm-ups begin.  Your child needs to check in with his coach.  This also gives you time to set up a spot for your family.  Chairs, blankets, games, ice chests, etc.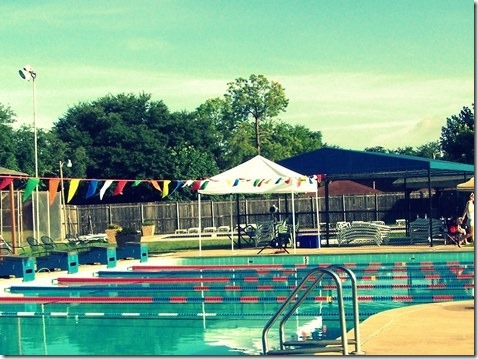 3.  Buy a heat sheet.  You'll need the cash to purchase a heat sheet.  This is your guide to the meet.  Find your child's name and highlight it.  Your child will swim more than one race, so don't miss any.  Also, check the relays.  If your child is listed on a relay, you don't want to miss it!  Three other swimmers are counting on you!
Each event or race is numbered: 1, 2, 3, etc.  Within each event, swimmers are divided into groups of 6 or 8 to swim heats.  The heats are arranged slowest to fastest.  (The slowest 6 will swim the first heat.  The fastest 6 will swim the last heat.)  Within the heat, the swimmers are assigned a lane.  The fastest swimmers in the heat are in the middle lanes.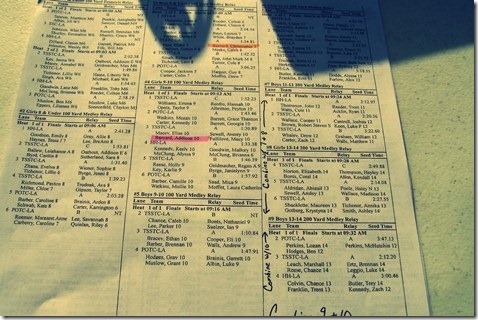 4.  Determine what race, heat, and lane  (R, H, L) your swimmer is in.  Use a sharpie to write the RHL on your child's arm.  When my kids were little, I wrote on their upper arm.  Now that they are old enough to line up by themselves, I write it on their forearm so they can read it.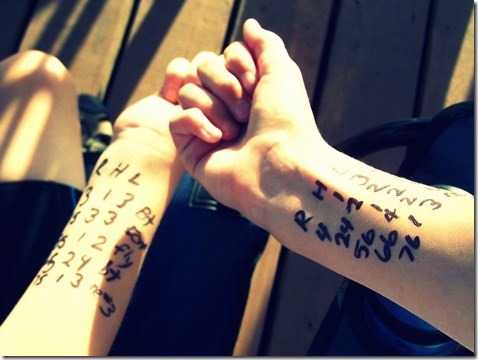 5.  Volunteer.  Swim meets run because of parental involvement.  All clubs need parents to help time.  This is the easiest job.  You just push "Start" on a stop watch when the buzzer sounds and push "Stop" when the swimmer in your lane touches the wall.   Timers sit behind the starting blocks, so these are the best seats in the house!
Some clubs need parents to volunteer to run snack shacks, help line children up for races, or as runners.  Find out where you need to be.
I'll be honest.  Volunteering is not really an option.  These meets can not proceed without enough help in place and your team's coach will appreciate all your help.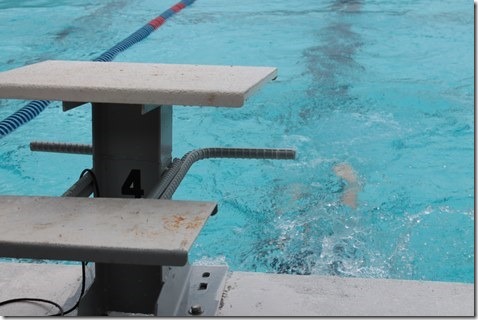 6.  Slather on the sunscreen.
7.  Teach your child how to follow along.  Some clubs have volunteers that will call small children to line up.  If yours doesn't, you need to keep track of which event is in the water.  You child needs to line up 2 events before  theirs.
8.  Drink plenty of water.
9.  Slather on the sunscreen.
10.  Cheer for your child.  You are there to cheer them on, not coach them.  The coach will do that.  And remember, the goal in swimming is not to win.  The goal is drop time.  That means that every time your child swims a 50y freestyle, they want to swim it faster than before.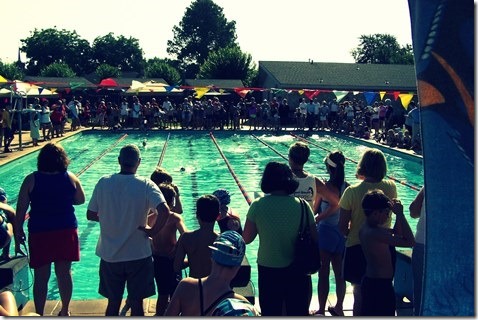 11.  Last but not least, slather on the sunscreen.
Updated with a few more thoughts from my friend Angie, a former swimmer and current swim mom and coach.  Thanks Angie!
Make a new swim mom friend (sometimes this will become your best friend)
Be very impressed with your kids.  Swimming is HARD.  Most moms couldn't do with their kids are doing, especially in those early May hours when the water is 76 degrees!
DQs (Disqualifications) and tears may go hand-in-hand but a hug, a high five, and encouragement to try again are all they need.
A 6-8 year old that can do a legal butterfly or breaststroke is a special gift to a summer league coach.  Be very impressed!
The true sign of a swim mom is the wet mark that's left behind on Mom's dry t-shirt after a hug from her swimmer.
I'd love to hear your summer swim experience.  Any questions or tips and tricks?