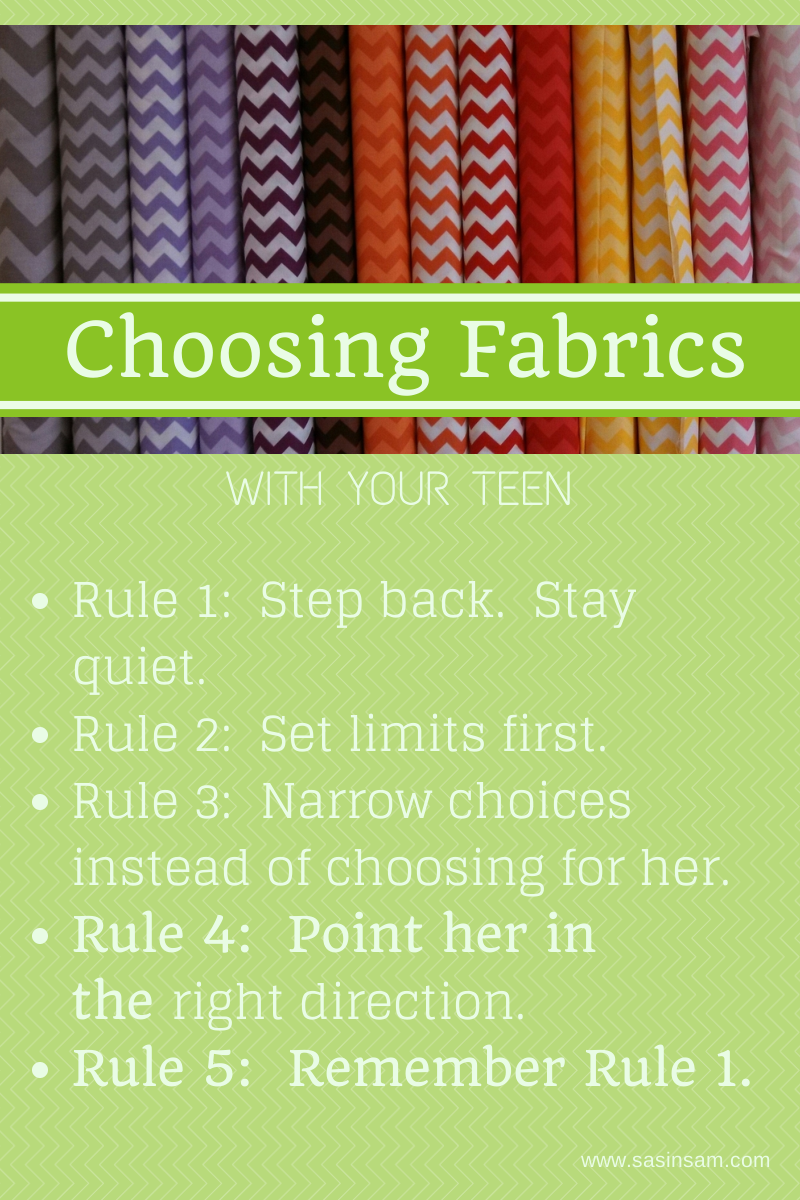 I don't get to sew for my 12-year-old much anymore, so our recent Ren Faire costume offered me a new chance to shop with her.  She did a great job choosing fabrics and trims, but choosing fabrics (or patterns or ready-to-wear clothing or even lunch) with her is sometimes a challenge!  Our ideas don't always line up.  Here are my rules for fabric shopping with your teen or tween.
The rules:
1.  Step back, stay quiet, and try to catch her vision.  This is a piece of advice I give the moms of my young sewing students too.  While her color and pattern choices aren't something you'd wear, they do reflect her personality.
2.  Set limits.  Before you ever walk into the store, let her know how many yards she'll need and how much she can spend per yard.  Also, let her know if she can spend the difference on trim.
3.  If necessary, narrow her choices and then use her favorite prints/colors to make other selections.
4.  Point her in the right direction.  My girl can read the back of a pattern envelope, but she doesn't always know what the fabric types are.  For our Ren Faire costumer, I described the weight of each piece and pointed her toward the upholstery fabrics.
5.  When you start to get antsy, remember rule #1.
And a word of warning–Know that even if she loves the fabric, if a friend says something not-so-nice about the fabric, will not, under any circumstances, ever wear it again.
What would you add?
—This post is linked at: